Drag
Get in touch
8 The Green, Ste R Dover County, Kent Delaware, USA, 19901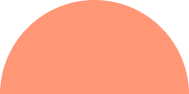 FAQ
Frequently asked question (FAQ)
pages to find answars.
Our services aid your business in reaching a wider audience, enhancing brand visibility, and ultimately driving growth and revenue. We have driven digital revenue for our 100+ satisfied clients.
There are several advantages to hiring an online digital marketing agency rather than in-house. Our experts are cost-effective and have diverse skill sets. With years of experience and knowledge, they will execute the strategies much faster than any in-house team.
The cost of our digital marketing service can vary depending on several factors including the agency's expertise, the marketing goals of the brand, the scope of services, deadlines, customization requirements, and many more.
Also known as brand guides or brand manuals, brand guidelines are a fixed set of rules and standards that define how a particular brand should be presented across different media and communications.
People know what an FAQ is, so make that your page title. Don't overcomplicate things by calling it "Good to Know" or "More Info". Sometimes people put the frequently asked questions section on their Contact page, but you can create your own page and put it right in your website navigation menu or website footer so it's easy to find. Getting a straight, quick answer to your question is a relief. So keep answers to a short paragraph if you can, less than 100 words. Answer the entire question in the FAQ without linking away to another page